Geico Reviews and Ratings
---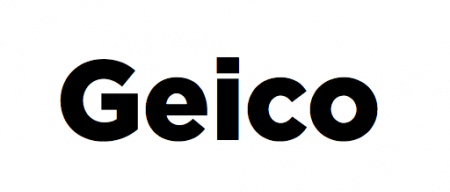 Complaints against Geico are lower than the industry median.
Customer satisfaction ratings are average.
Website and mobile app have a wide array of features tech-savvy customers may appreciate.
Geico is #2 in the nation as the largest automobile insurance company. They are mostly known for low rates and offering them directly to customers via the internet or over the phone. If you are looking for a car insurance policy that is affordable and you prefer to manage your own accounts online, then Geico my be worth a closer look.
Geico Details 
Automobile Insurance Ratings: 
 CCIO Rating 
Geico ranked 15th out of 15 in our catalog of car insurance companies at 3.5 stars out of 5. Our rating is based on the following: 
J.D. Power ratings: satisfaction of claims and customer service.
Consumer complaints, based on the data from the National Association of Insurance Commissioners (NAIC).
Geico's Ride-Share Insurance Availability by State 
Snapshot of Geico
FINANCES: A++ ("SUPERIOR")
Geico's financial strength is termed "superior," according to ratings agency A.M. Best. This shows how well it can afford to pay claims. 
Amount of Complaints: 
Geico has had less complaints, to regulators, than the industry average in 2018 for a company of the same size, according to the most recent data from the National Association of Insurance Commissioners.
Customer Satisfaction 
| 2018 J.D. Power Study | Geico ranks… |
| --- | --- |
| Insurance Shopping (Auto) | About average |
| Auto Insurance Claims Satisfaction | About average |
Other types of insurance from Geico
Geico offers insurance products, like home insurance, via partner companies. When you buy insurance from one of these companies through Geico, they will offer discounts for the car insurance. However, you will still have to work with more than just one insurer. 
MORE INFORMATION ABOUT GEICO
Geico's Website: You can learn more and get a quote for just about any type of insurance on Geico's website, and either submit a claim or a payment. The site also will show you the nearest gas station.  
Geico's Mobile app: Their mobile application is full-service: You can manage everything that you need from there. It will show you your current policy and billing details, access to your digital automobile insurance ID card, let you pay your bills and submit your claims. Also, you can use the app to text an agent or ask for roadside assistance. 
Geico's Voice assistants: Kate is the virtual assistance on iOS and Android that will answer your questions and give specific policy information. You can also access your account using Amazon's Alexa. 
Geico's phone: 800-207-7847.